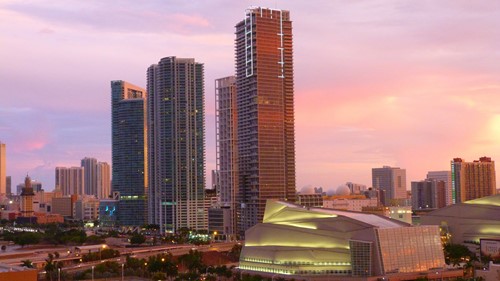 Photo by Peter Kraayvanger via Pixabay
Have you ever considered moving to Florida? Step away from what you see on television. Is it really everything you thought it would be? The truthful answer is … it could be. Florida is one of those places that you have to see it to believe it. Imagine waking up to sunshine almost every day, being able to go to the beach in the "winter" and enjoying all the comforts you can imagine.
From professional sports to the opera, Florida has it all. From multi-million dollar homes to living in a condo near the water, you can bask in the bright city lights, enjoy picnics in your very own green space, have parties that don't get rained out, and drive around town with the top down.
A Designer's Dream
If you're looking for a home that could have graced the pages of a magazine, you'll find it in Miami. Furniture stores and home designs from all over the world can be found at a moment's notice. You'll also be privy to what's new at Miami Fashion Week.
Fun in Fashion, Fun in the Sun
All the latest designs are in Miami. You'll never have to worry about what you're going to wear, and you'll always have somewhere to go. From nightclubs to ultra-exclusive invite-only gatherings, if you're in Miami, you'll get a taste of the glamorous life. One of the best things about Miami - you can have a staycation and never leave the city!
Make Movie Magic
You'll find movie sets and commercials being filmed all the time, with award shows, conventions and more. Seeing a TV reporter or someone else you've watched on television is the norm. It's all one big melting pot, which adds to the intrigue and notoriety that only comes with living in Miami.
No matter where you live, you'll be able to enjoy trees, water and more. Fine dining at the Marina, exclusive shops and top-tier schools make it all worthwhile. If you really want to get exclusive, buy a residence on one of the private islands that make most people swoon.
All over the county, you'll always have a chance to rub shoulders with people who put the "g" in South Florida glamour. All it takes is some creativity, and you. Looking to put down some roots? Miami's the perfect place that gives you so much more than you bargained for. Well worth the effort to find the perfect place to settle down, Miami life can be yours for the taking. Are you ready?